About Frapetzu....
Who is Frapetzu
Frapetzu is a fictional animal. She is a camel. A very cunning camel! At 2010, we had a very warm and dry winter and we called Thessaloniki... Saharoniki, from the Sahara desert. This was a joke, but also to forget our pain, at our weather message group (Hellas Weather). So one day I wrote in a post that my bell ringed and I was surprised when I saw at my door a camel with a tank. She was waving back and forth the tank and wanted water! Then she asked for a chaise-longue... and that was it! She stayed here and became every day more and more cunning. One day I made the mistake and gave her an iced cafe frappe. After that she drinks only and always iced cafe frappe. She demands that from me, not asking it! "Hey coffee-man... make frappe... and quickly". She also has friends in high places in the imaginary weather ministry. So every time I react to her desires, she frightens me that if I am not a... good girl, I will have problems with my station, which of course is controlled by the imaginary weather ministry. Surely you understand already from where she got her name! Sometimes she asks for my username and password in Hellas Weather, to write messages. I have given her already a laptop and I buy coffee on wholesale now! One day she changed the station logo with putting in stead of the horse her majesty. My eye clouded and I talked her about the pastrami! First time that she retreat and did not drink all day long a single sip of iced cafe frappe... poor thing! I found her button! Yes, I am deeply trapped with her. She is the mascot of Vouhead Weather and she does not like horses. Especially Bucephalus!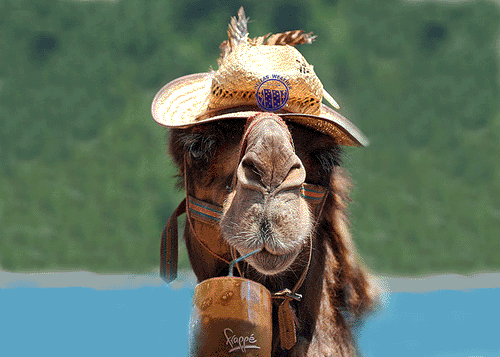 This is the first photo from her and is taken from freddy71165 (Kostas from Creta). He is the first who manage to make a photo from her!
With this photo she became more popular and known to everyone in Hellas Weather. She does not fear anything, except some people who threaten her to make out of her pastrami! She has traveled, as an secret agent for the fictional weather ministery, in Creta and other places too. When she returned she started as an image protector for hotlinked images in Vouhed Weather but also as a guide. So when You are lost in a wrong page, she brings You at our home page!
| Creta (Vai-palm forest) | Creta (Michalis litle-garden) | As image protector! |
| --- | --- | --- |
As Frapetzou monitor developments, she has not missed the movement of OTE (Hellenic Telecommunications Organization) to free advertise Greek enterprises on a giant screen in front of Tower Bridge in London. Movement with purpose the promotion of Greek entrepreneurship rather than Frapetzous trips! She of course, after wearing her winter equipment, took the well known to everyone coffee frappe, looked me slyly and said, "Hey coffee-man... me in London... and quickly, because the submission deadline ends". What did the creature said am I thinking and after she gets bothered to explain to me, I prepared her journey. Of course that also Bucephalus would be with her, she did not like that at all!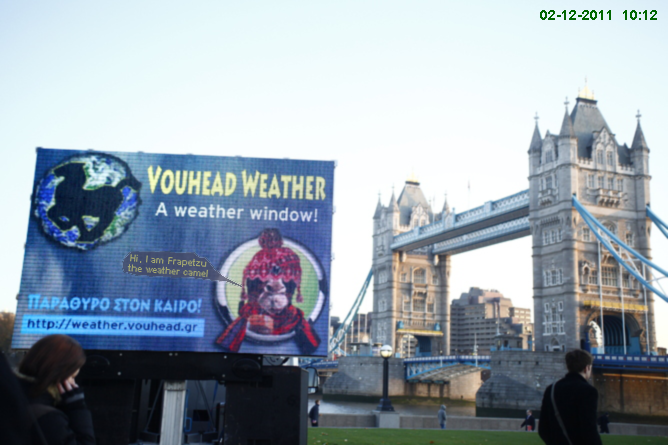 Yes, I am in London! Don't I?
Well this is our mascot, named Frapetzu! She has many vices, but the strongest from all is the iced coffee frappe! You can see her here drinking her beloved drink! She drinks tons of this coffee! Also You can see how cloudy her mind gets, when the coffee is over! Isn't she adorable?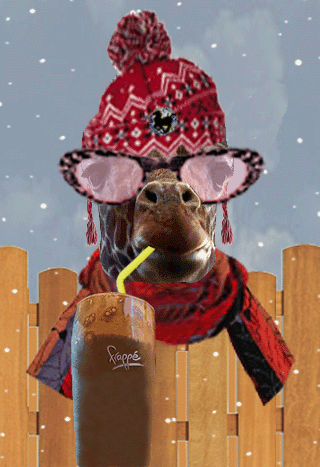 Any questions from where she got her name?
What does Frapetzu now
Now she is most of the time here, drinking iced cafe frappe of course and from June 2011 except protecting images and guiding guests, she works as watcher for online visitors! Her salary... one iced cafe frappe per 50 visitors online! I had to buy her some accessories she wanted, so she can much the weather conditions at all year seasons!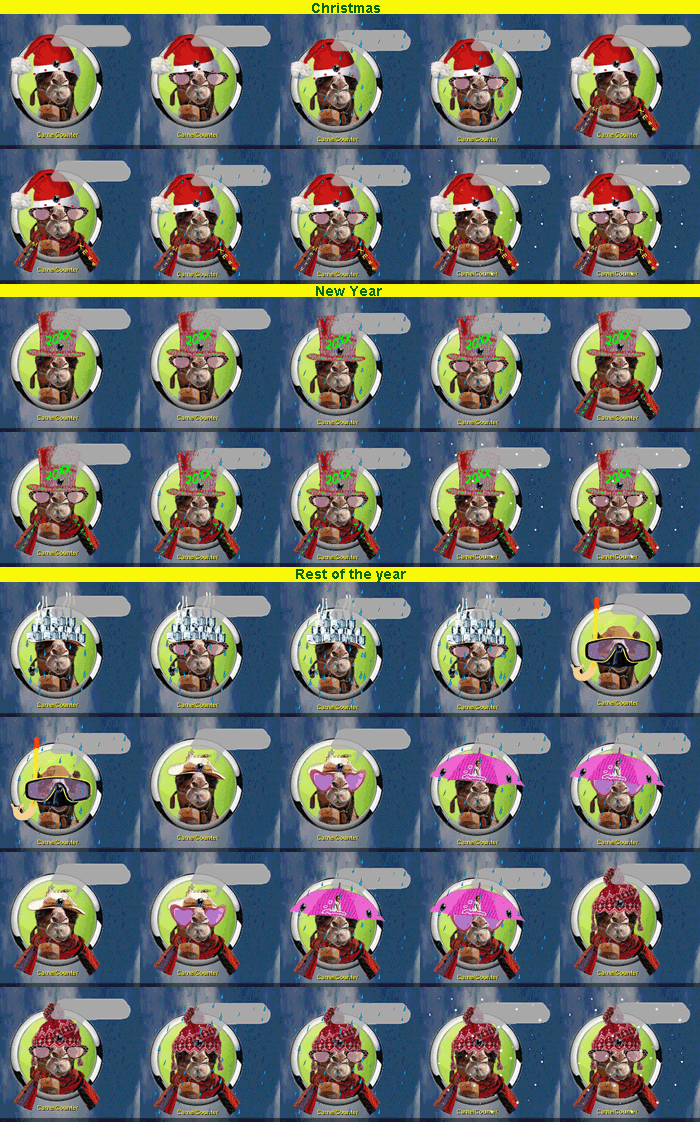 These are her weather accecories, from warm to cold for all seasons!